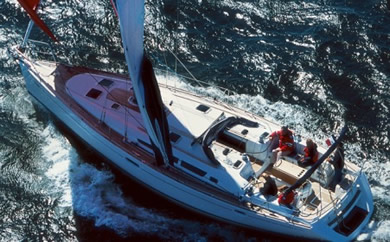 Sailing cruises
We organise charter boat and cruises to Croatia from May until September.
With allowing weather conditions, you can contact us for a sailing cruise along the Conero Riviera, all the year round.
Sailing from Ancona seaport.
How to find us
Where
Partnership
www.federicosecondoviaggi.it
Viaggi, Vacanze, Business Travel e Servizio di Biglietteria Aerea e Ferroviaria.
Croatia

Cruise - 2012 schedule
WEEK END AND DAILY CRUISE

ANY DATE NOT IN THE FOLLOWING SCHEDULE

SHORT BREAKS:

24 APRIL- 28 APRIL
1 MAY – 5 MAY



JUNE WEEKS:

ALL WEEKS AVAILABLE FOR BOOKING



JULY WEEKS:

20 JULY - 27 JULY
28 JULY - 4 JULY
( ALL OTHER WEEKS ARE AVALIBLE FOR BOOKING)


AUGUST WEEKS:

4 AUGUST – 11 AUGUST
11 AUGUST – 18 AUGUST
18 AUGUST – 25 AUGUST
25 AUGUST – 8 SEPTEMBER



SEPTEMBER WEEKS:

1 SEPTEMBER – 8 SEPTEMBER
DAILY CRUISE AND WEEK CRUSE AVALABLE FOR BOOKING




OCTOBER :

BARCOLANA TRIESTE BOAT RACE

A.S.D. Veladamare
Contacts